Happy Vibes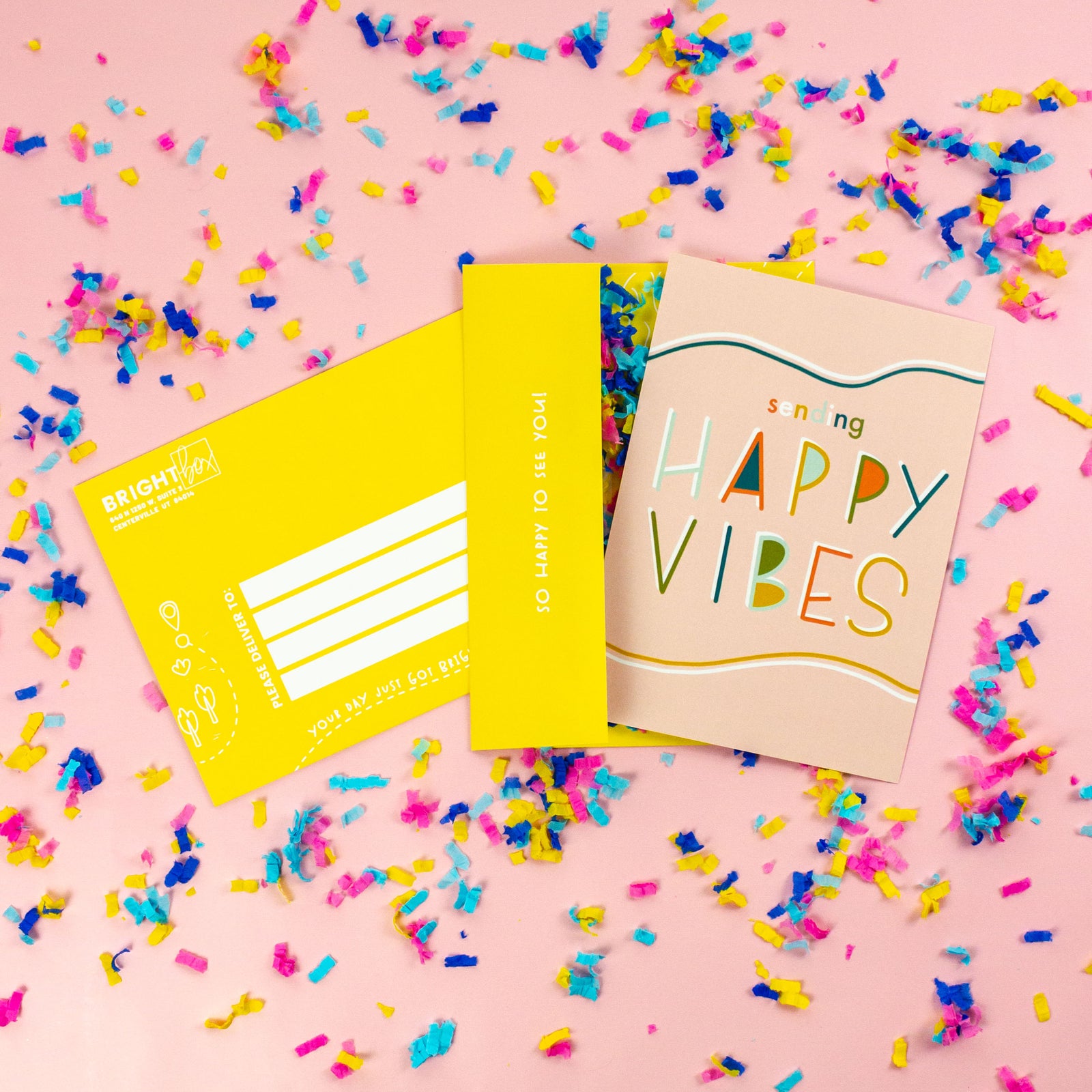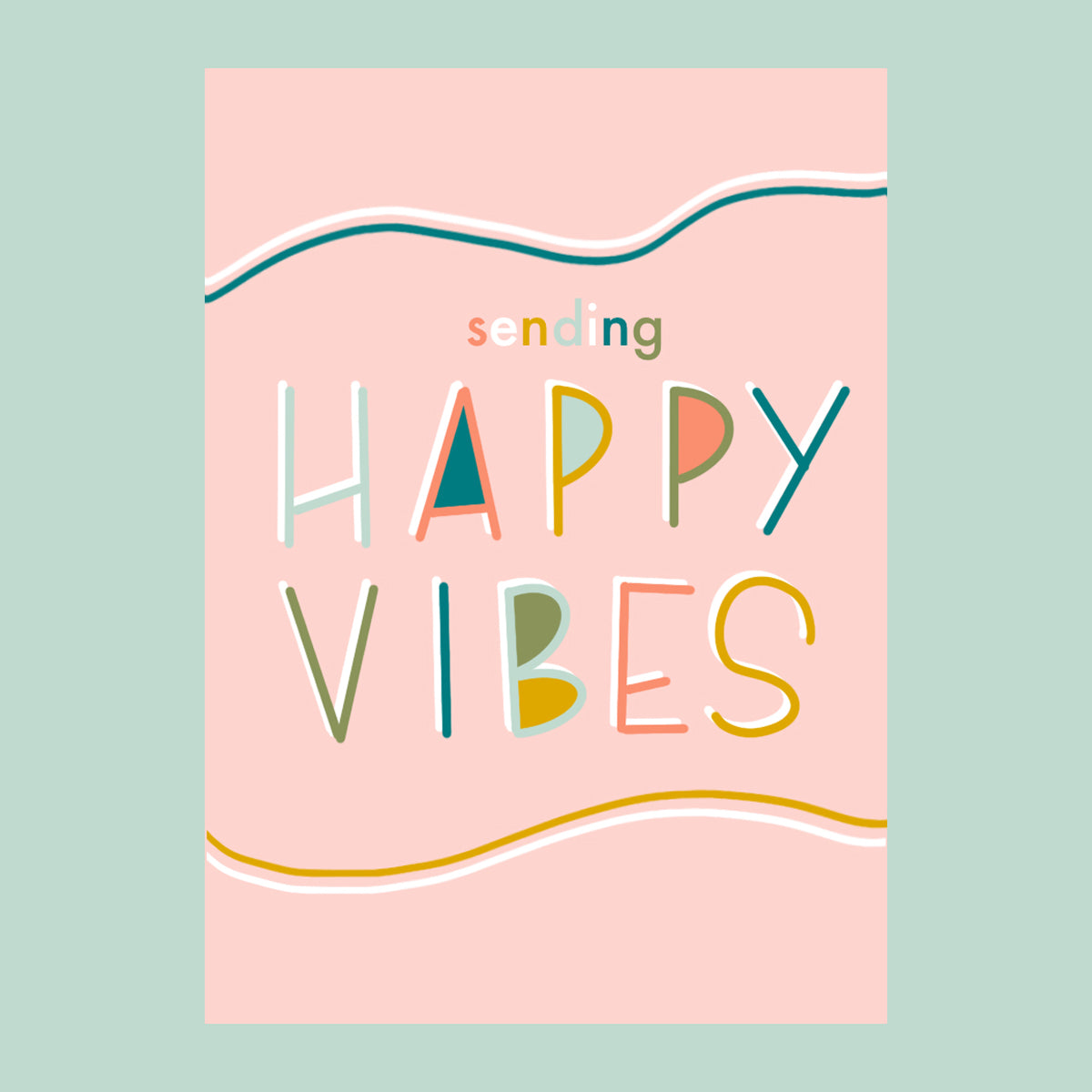 Sending Happy Vibes!
Send a 5x7 Flat Card with your custom note printed on the back! Your card also includes a handful of confetti (optional) and a custom goodie of your choice. Customize your card below! 
Artwork by Ok! Sister Studio
Please Note! Confetti Cards do not have tracking information - they are shipped with USPS as a First Class Envelope 
Fun Snail Mail Surprise
Such a fun concept! Wish the add-on's were all readily available - or even some additional choices. But fun and inexpensive!
Love this website
I sent a little message to my friend to cheer her up and I thought the process was super easy and cheap and it is also very cute stuff. One thing I will say is remember to put your name on the note because I thought they did that already and she didn't know who it was from at first! But overall a GREAT purchase
Cute letter!
I loved it! Sent it to my sister while I was in college and she was very happy with it! Super cute and easy